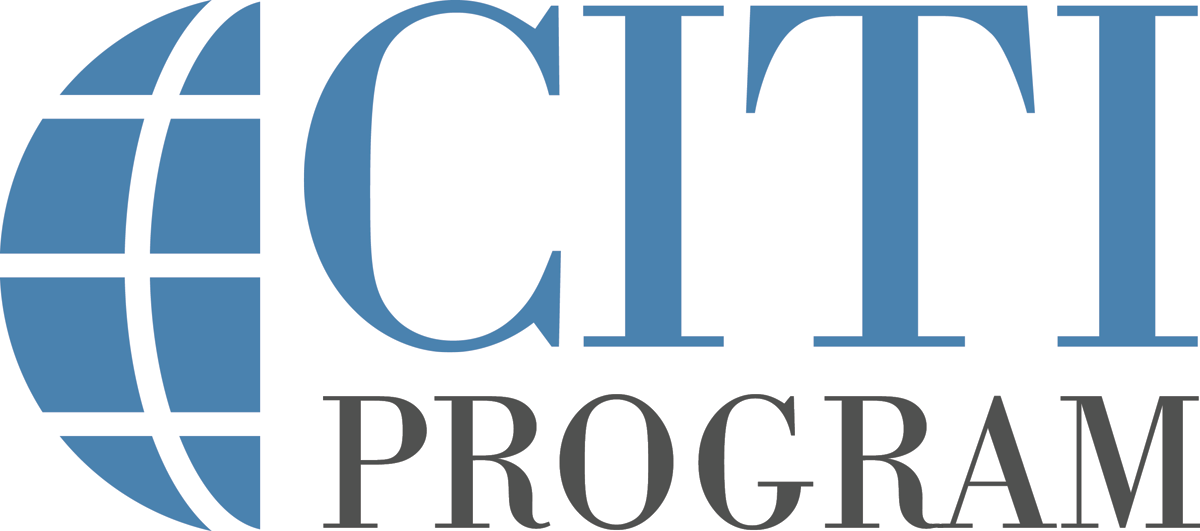 Use of our logos by you or your organization is subject to the following conditions:
Logos cannot be modified or changed in any way.
Logos may only be used for purposes of identifying CITI Program as an educational resource (for example, to identify CITI for an organization's employees, faculty, students, and affiliated partners on one of its own websites).
Logos may not be used in any manner that might be considered disparaging or negative.
CITI Program reserves the right to approve all use of CITI Program logos and to revoke permission to use any logo at any time in its sole discretion.
CITI Program retains all rights in the CITI Program logos.
Logo Image Downloads
Click the link below for a ZIP file that includes different graphics formats and sizes of the CITI Program Logo:
JPG/JPEG (Joint Photographic Experts Group) versions in 150, 300, 600, and 1200 pixel widths.
PNG (Portable Network Graphics) versions in 150, 300, 600, and 1200 pixel widths. This file format will have clearer shapes than a JPG so it is usually preferred.
SVG (Scalable Vector Graphics) version, which can be used at any size.
Linking to CITI Program Websites
You or your organization may include links to CITI Program websites, such as www.citiprogram.org, either separately or attached to a CITI Program logo image itself. Any such linking is subject to the same restrictions referenced above for use of logos.
Here are the links to use for specific destinations:
Questions About Use Permissions
If you have questions or concerns about use of CITI Program logos or linking to its sites, please contact us at admin@citiprogram.org.
Related links